Insert your debit card, get cash and skip the fee. Here's how.
Mobile payment apps and the plastic in your wallet have made it pretty easy to buy what you need without cash. But what about the times when you need to tip your manicurist (cash only, please) or chip in for your boss' birthday gift with actual dollar bills?
Given that a 2020 Bankrate survey found the cost to withdraw from an out-of-network ATM averages $4.64, there is financial value in answering this simple question: What ATMs can I use my debit card at without paying fees?
Since the cost of out-of-network ATM transactions may add up more quickly than you think, follow these four steps to get cash without paying an ATM fee: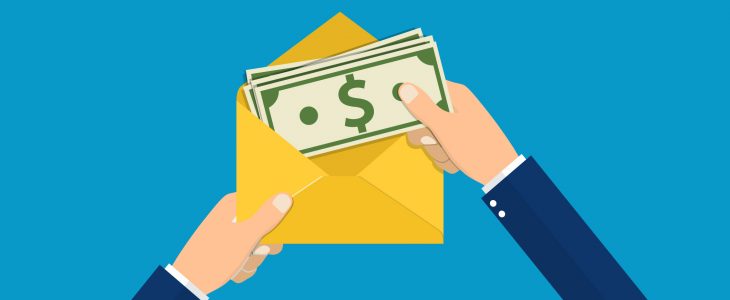 1. Understand how ATM fees work
Before you determine where to find no-fee ATMs, you need to learn how ATM fees work. You may have noticed that each time you withdraw cash from an ATM that's not affiliated with your bank, you see a fee. And it might not be just one fee—there could be two separate ones.
"When you use unaffiliated ATMs, your bank (or credit union) will pay a small fee to the company that owns the ATM for the transaction. This charge will be passed through to you as a non-bank ATM fee," says Steven Millstein, certified financial planner and founder of the personal finance blog Credit Zeal. According to the Bankrate survey, the average fee charged by banks to use an out-of-network ATM was $1.56 in 2020.
"You may then be charged a fee directly from the unaffiliated ATM itself," Millstein adds. Per Bankrate, the average ATM surcharge—the fee levied by the other bank—was $3.08 in 2020.
2. Get acquainted with your bank's ATM network
If you're wondering what ATMs you can use your debit card at without paying fees, the answer is those that are in your bank's ATM network.
"Know where your local ATMs are and make a habit to use them when you are going out and know you will need cash," Millstein says. "The ATMs that belong to your financial institution (bank or credit union) will generally offer free withdrawals."
If you want to get cash without paying an ATM fee, leverage your bank's ATM locator. Sarah Hollenbeck, a personal finance and credit expert for Credit Cards Explained, says that since so many banks allow you to search their ATM networks online, or within their mobile banking apps, figuring out where to find no-fee ATMs is a painless task. "This is the best way to make sure the ATM you're standing in front of is in network," Hollenbeck says. "I, personally, haven't paid an ATM fee in the U.S. in years."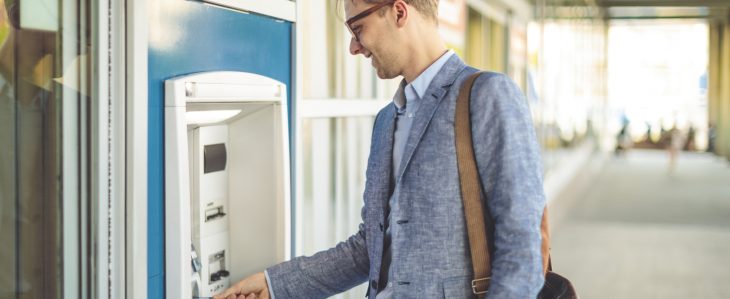 Determining where to find no-fee ATMs may be simpler than you think, Millstein explains, because many major banks now have partnerships with retailers and gas stations to offer no-fee access to a wide network of ATMs. This can allow you to get cash without paying an ATM fee, regardless of whether your bank has a branch in the area. Discover, for example, has more than 60,000 no-fee ATMs in its partner network, which spans retailers, other banks and local businesses. You can find the ATM nearest you at any time using Discover's online ATM locator or through its app.
Don't have access to Wi-Fi or your bank's app and need to get cash without paying an ATM fee? "As a fail-safe, the ATM itself will disclose any fees via a screen before you complete the transaction (based on the card you are using). You can then choose to remove your card or opt in to receive the fee," Hollenbeck says.
To ensure you can get cash without paying an ATM fee in a pinch, you may also want to learn the location of the in-network ATMs closest to your home, office and the other places you frequent.
3. Request cash when you check out
If you need cash and can't figure out where to find no-fee ATMs, consider using your debit card to make a small purchase (like a pack of gum or bottle of water) at a grocery or convenience store. "Most of the large retailers will offer you cash back free of charge along with a purchase," Millstein says.
You can also use your debit card to request cash back when you run your weekly errands, or make other planned purchases, so you never find yourself without cash on hand and can avoid ATM fees.
"Thanks to many stores being flexible in accepting cards for even small-dollar transactions, I haven't found myself in need of cash in a very long time," Hollenbeck says.
If you leverage cash back from retailers as a way to get cash without paying an ATM fee, remember to track this expense in your budget. Simply tack on the amount you'll be getting in cash back to your weekly grocery or errands budget so it's accounted for, and then save that money for those cash-only situations.
4. Plan your cash needs in advance
If your child regularly needs cash for activities and school events or your frugal foodie co-workers like to eat at the cash-only food truck every Friday, plan how much cash you need to carry in your wallet ahead of time so you're not frantically trying to figure out how to get cash without paying an ATM fee.
"I always keep my wallet topped up with cash so I know it's there when I need it," Millstein says.
Planning how much cash you need in advance will also help you avoid carrying around excess cash, which is on the list of things you should never carry in your wallet in case it is ever lost or stolen.
Source: discover.com