Marcia Fudge, the Biden administration's recently confirmed Housing and Urban Development Secretary, has urged lawmakers to top off the department's budget by as much as $100 billion. So reports Politico.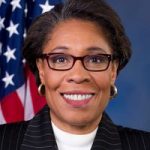 Fudge also called for Congress to make permanent the majority of housing-related pandemic legislation.
HUD's annual budget, holding near $55 billion of late, is inadequate to meet the needs of more than 500,000 homeless, fix up deteriorating public housing and remove lead from subsidized housing, Fudge said in a press briefing.
Read the full article from Politico.
Source: themortgageleader.com